Overview of our services.
All tractor trailers possess telematics (mobileObjects / Fleetboard). The curtain and box semi-trailers serve full and part loads, not only in the food sector, but also for machine and equipment transport.
Features
Dry box semi-trailers can carry a payload up to 25 tons and have place for 34 palettes
Sliding curtain semi-trailer with place for up to 34 palettes
Cooling trailers equipped with a partition and satellite-aided temperature control
Lifting platforms available on request
interior height of 2.7m
Cargo safety following the guidelines DIN-EN 12642, DIN-EN 12195-1 und VDI-Richtlinien 2700 ff
All trailers equipped with anti-slip mats, straps, clamping plates and bars, locking bars, edge protectors, boxes and sliding curtains come with lashing lugs.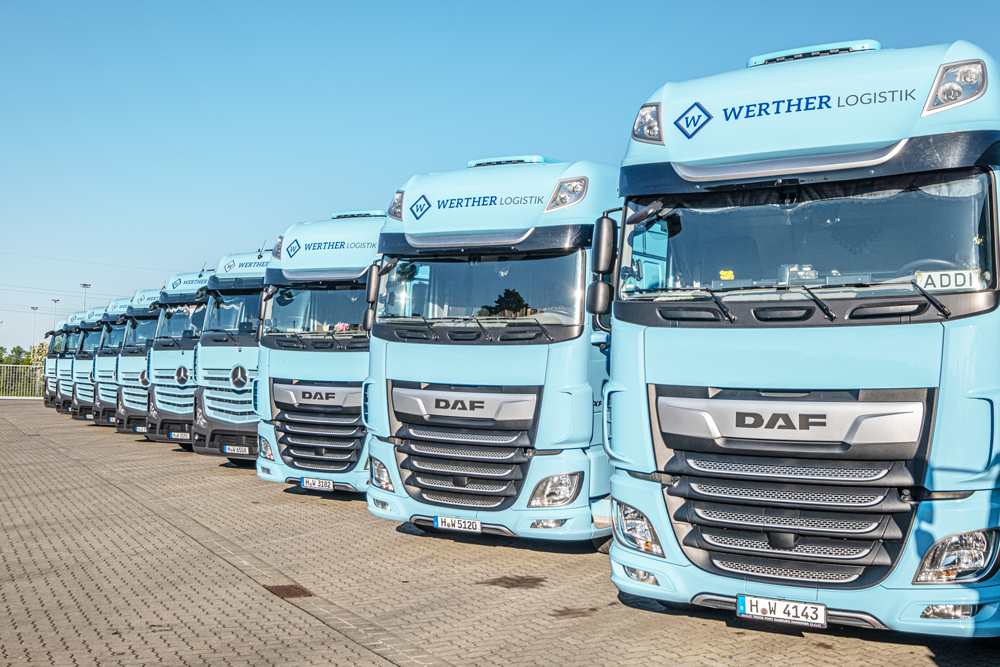 ---
---
---